Aluminium In-line Sliding and Lift & Slide Doors
"Choices" Patio Doors are more than just nice to look at, with strength, stability and excellent impact resistance.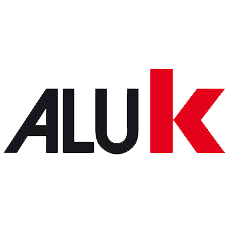 Combining high performance with stunning design, our 'In-line Sliding' and 'Lift & Slide' doors provide a versatile solution for any architectural project.
They're ensured by thick profile walls, internal webs and the use of galvanised steel reinforcement. Angled external faces deflect dirt and water, as well as enhancing the good looks, and the slim profile matches "Choices" windows and residential doors making our Patio doors ideal for conservatories and sunrooms.
Our claim to superior quality is backed by approvals such as ISO 9001 confirming material performance. Which means that you will be warm, cosy, draught proof and safe no matter what the weather.
Standard Interlock
As overall sizes increase, additional external reinforcing will be required
Threshold and Sash
Standard Design Features
Chambered doors
28mm sealed units
4 hook locks (Slider only)
Black or white handles
Black buffer stops
'U' Value 1.7 Wm2K with double glazing
Dual rail
Upgrades/Options
A range of RAL single or dual colour
PAS 24 / Doc Q (2 pane In-line slider only)
Brushed chrome handles
Triple track slider - no cill available - 155mm frame - 6 week lead time
45mm slim interlock
In-line Sliding Doors
2 Pane
Minimum width 1400mm (at 2100mm high)
Maximum width 4500mm
Maximum Height 2300mm
3 Pane
Minimum width 2700mm
Maximum width 6000mm
Maximum Height 2300mm
4 Pane
Minimum width 3600mm
Maximum width 6000mm
Maximum Height 2300mm
Lift and Slide Doors
2 Pane
Minimum width 1400mm (at 2100mm high)
Maximum width 4500mm
Maximum Height 2400mm
3 Pane
Minimum width 2700mm
Maximum width 6000mm
Maximum Height 2400mm
4 Pane
Minimum width 3600mm
Maximum width 6000mm
Maximum Height 2400mm
Colour Range
For Fast Delivery


Anthracite Grey - RAL 7016m